Beijing Hotel New Otani Chang Fu Gong (Chang Fu Gong) is located at the intersection of Chang'an St. and 2nd Ring Road, near the Central Business District and embassy area. It has been a premier place to stay during business trips or travel due to its advantageous location. The hotel is equipt with 24 floors with 500 standard, business and executive rooms. It is famous for its advanced facilities and high-quality services.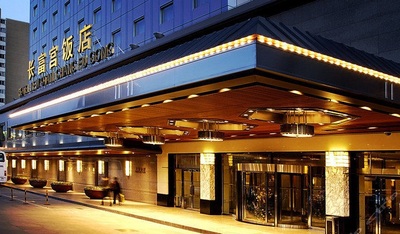 Hotel New Otani Chang Fu Gong 
Chang Fu Gong is a subsidiary of Beijing Tourism Group and is managed by world-renown Hotel New Otani Tokyo. In March 2015, Chang Fu Kong trusted Better Choice to recruit hotel staff. Better Choice has recommended over 30 staff for it, all of which are highly trained and hardworking. Their performances receive highly recognized by guests and Chang Fu Gong Mangement Team.

Employees recommended by Better Choice has been reportrd to return lost money and eliminate hidden fire hazards countless times. Their performances are duely acknowldged by leaders of the hotel.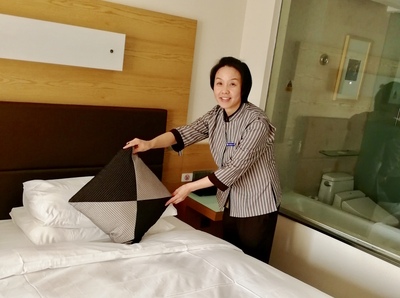 Housekeeping at work